Telemetry solution for gas tanks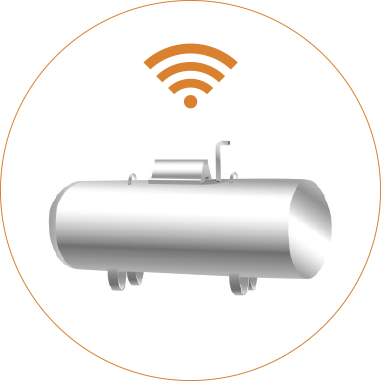 Oil Link™ is a robust, autonomous system for remote monitoring of gas tank levels via the internet.
The system is easily installed on all types of tanks – including LPG, propane, butane and other gases – and works reliably and accurately in any location.
Oil Link™ can also monitor other parameters, such as gas-meter readings.
Reduction of logistics costs by at least 20%, thanks to optimal delivery schedules
Elimination of breakdowns due to lack of gas and emergency deliveries
Reduction  of the CO2 footprint thanks to the reduction of deliveries
Improved purchase planning
Detailed visualization of customers' consumption
A telemetry system is installed on the tank
Tank-level measurements are regularly, via the GSM network, sent to the cloud which automatically processes the data.
Gas merchants and/or their haulers automatically get tank levels into their planning tools. Deliveries are then planned automatically. They can even view and analyze the data directly in the user-friendly Oil Link™ web portal, from their office or on the road. The end-customers can also get access to view their consumption on their smartphone.
Thanks to the optimization of deliveries based on live data, gas merchants and/or their haulers lower their logistics costs by more than 20%, without the risk of their customers running dry.
Oil Link™ web portal
The user-friendly Oil Link™ web portal is the interface between the telemetry units and your logistic solution. It allows you to easily access, view, analyze and export tank-level data via the internet. Oil Link™ can also initiate alarms, if a low or high tank-level is reached, allowing you to take immediate action. The Mobile version of Oil Link™ is a very practical way to quickly and simply view your stock and consumption, while on the go. It is compatible with any mobile phones and tablet browsers.
Route planning and logistics departments use the data provided by Oil Link™ (predicted order date, tank level, consumption and interactive maps) to optimize gas delivery routes, thereby reducing the number of deliveries to each tank by 20% on average – meaning also 20% fewer trucks and 20% fewer CO2 emissions
Customer service departments can proactively contact customers that are in need of refill. They can also bind customers through deals where customers no longer need to place orders. The whole process is automated, eliminating human errors and the risk of empty tanks.
Accounting departments can easily see the exact fuel inventory at any time, on any day, with just 1 click. They can also export the data into their accounting software.
Secure access through a standard internet browser
Easy data export into any delivery planning tool
Automatic alarms via SMS or email
Historical data
Data presented according to company structure
Search and filter functions
Data export in both .xls and .csv format
Additional information such as consumption and predicted order date
Interactive tank-site maps
One-click Inventory
Multilingual (English, French, German, Dutch, Spanish, Italian, Portuguese, Swedish, Danish, Norwegian, Finnish and Indonesian); can easily be translated to other languages
Battery-powered GSM telemetry unit: NETRIS®2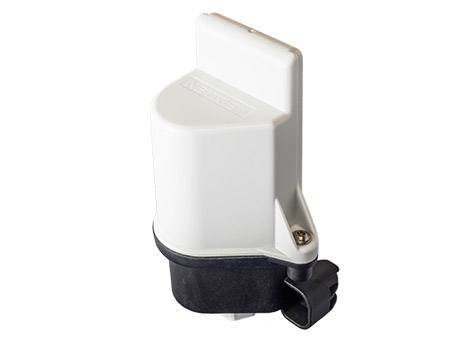 Tank-level and meter monitoring
GSM/GPRS (optional 3G and LTE) and RF transmission
7-year battery life (1 transmission/day)
ATEX, UL certified
Optional localisation module (GPS)
Monitoring of multiple tanks with only one unit
Waterproof (IP 68)
Robust housing designed for fast and easy installation
2-year guarantee
Battery-powered LPWAN telemetry unit: NETRIS®3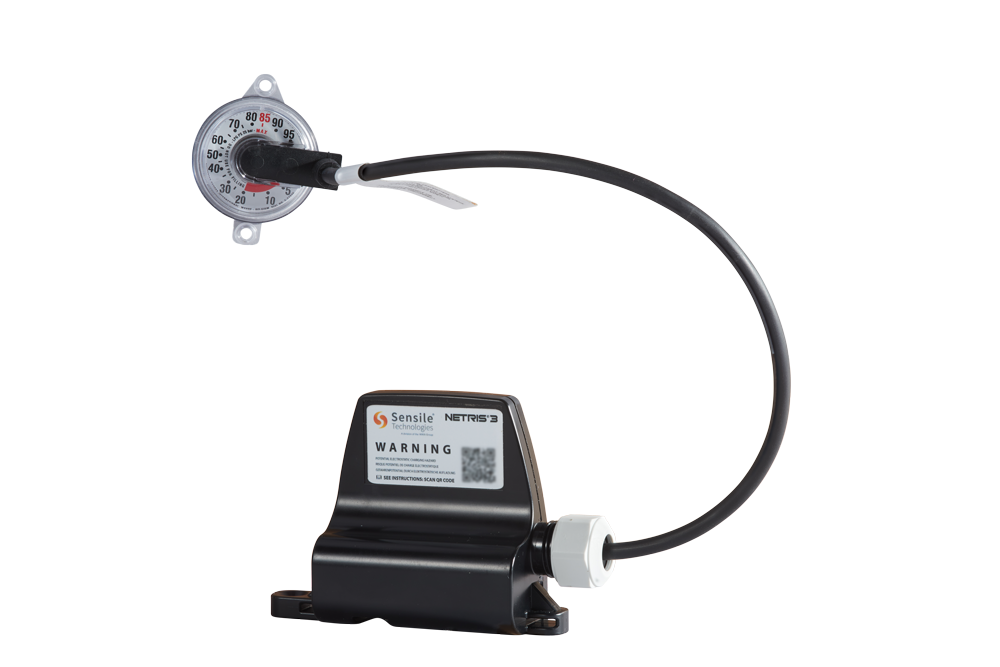 Tank-level monitoring
LPWAN (low power wide area network) (Sigfox/LoRa) transmission
10+ year battery life (1 transmission/day)
ATEX, IECEx certified
Monitoring of multiple tanks with only one unit
Waterproof (IP 68)
Robust housing designed for fast and easy installation
2-year guarantee