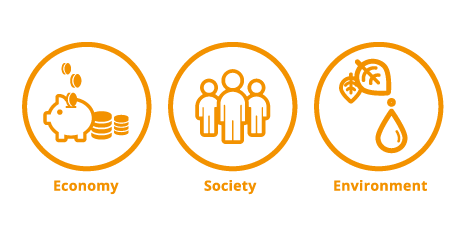 Corporate Social Responsibility Policy
By adopting this Policy, Sensile Technologies SA commits to respect the values and principles of sustainable development and a responsible society, in a spirit of trust and shared respect. Our sphere of influence extends to the following three areas:
Economy
The financial health of our company contributes to economic prosperity and wealth creation.
Our company follows the principles of honesty and transparency in accounting and provision of financial information. It protects the assets of the company by avoiding any personal ownership and seeks to avoid any conflict of interest and prevent any breach of confidentiality.
We rigorously enforce laws and regulations, including respect for the rules of free competition and rejecting corruption in all its forms.
Society
Human well-being and respect for all our stakeholders are among of our priorities.
Sensile Technologies demonstrates honesty, solidarity, equity and transparency toward our customers, shareholders, business partners and society at large.
Through our belief and respect for our origins, our products are manufactured in Switzerland. They have been designed to strict standards and offer high quality and reliability.
Ensuring the personal development of each individual, we provide all our employees a healthy and safe workplace, freedom of expression, freedom of association and equal treatment.
Environment
A healthily, functioning natural environment is an essential basis for the harmonious and continued development of our society.
With a management concerned with environmental issues, we work to reduce our ecological footprint by complying with the Sensile Technologies Environmental Policy.